Guided by Faith, nurtured through love, inspired to achieve.
Mission Statement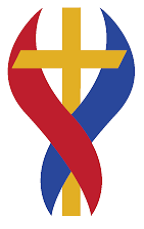 Mission Statement
Guided by faith, nurtured through love, inspired to achieve.
As witnesses to Jesus and enriched by the Holy Spirit, St Mary's Catholic Primary School is a respectful, caring and embracing family.
We celebrate and share our Catholic faith together, recognising the uniqueness and potential of all.
The values and learning that are nurtured in our school enable achievement in education and beyond.
Hello Message
Welcome to St Mary's RC Primary School , we are a small and friendly school offering our children a highly creative and innovative education. We match high expectations in learning and teaching with fun, exciting and inspirational experiences to engage our pupils.
The strengths of our staff enable personalised learning for children, whatever their needs and abilities, encouraging all children to build upon their talents and develop their skills.
We encourage parents to build a partnership with school and we believe that working together, we can prepare children to become confident, lifelong learners, thus equipping them to succeed as model citizens in their community.
As a Catholic School, we have close links with St Mary's Church community; part of the Holy Family Parish in Newton Aycliffe and Catholic values underpin our ethos.
Please explore our website and have a look at the excellent facilities we have on offer; if you would like to come and visit, contact us; you will be made more than welcome by myself and the staff and our children.
Kind regards and God Bless
Annette Sowden
Headteacher

Diocese of Hexham and Newcastle Prayer:
Forward Together in Hope
Glory be to the Father – in whom we live and move and have our being.
Glory be to the Son – whose name we bear and who calls each of us to be his disciples; to build his Kingdom and to go out into the world and bear its fruit.
Glory be to the Holy Spirit – pouring out grace and guidance, forming us and renewing us. Inspire us all in the Diocese of Hexham and Newcastle to live the Gospel, be open to change and move forward together in hope.
In 2017 Pope Francis decreed that the theme of the World Youth Day would be Our Lady. The Diocese of Hexham and Newcastle have decided to continue with this theme and have declared 2018 the Year of Mary.
January Prayer – for families
We pray for our families
Mary, mother of God and our holy mother,
We bring our families to you in prayer.
Hold and protect them in your loving arms
as you held your precious son Jesus.
Please ask God to help us to always show love to our families
in the same way as you loved Jesus and Joseph.
May we always turn to you, Mary our mother as our guide in following Jesus.
Amen
Please check the Newton Aycliffe page for a list of Half Term Activities in and around the area.
Latest Calendar Events
Y6 Leaver's Play - Woodham Academy

17

Jul

2018

6:00 pm - 18 jul, 8:00 pm

Y6 Leaver's Assembly

19

Jul

2018

2:00 pm - 3:00 pm

Celebration Assembly

20

Jul

2018

9:00 am - 10:00 am

BREAK UP FOR SUMMER

20

Jul

2018

Leaver's Mass

20

Jul

2018

2:00 pm - 3:00 pm